Northridge Medical Waste Management Services
Glycon LLC has helped countless hospitals, clinics and other healthcare facilities in Northridge, California by providing a safe, reliable and cost-effective medical waste disposal service. Our range of services includes hazardous waste disposal, red bag waste disposal, sharps disposal, pharmaceutical waste disposal and more. Click here to learn more about our medical waste disposal services.
Hospital Services in Northridge
Glycon, LLC Northridge, CA hospital services include disposal of medical and bio-hazardous waste, pharmaceutical waste, reusable sharps waste services, waste segregation and consulting, disposal of RCRA hazardous waste and more. From small to large scale healthcare facilities in Northridge, Glycon, LLC offers a fully compliant medical waste disposal program that we tailor specifically for each organization.
Regulated Waste Services in Northridge
Glycon, LLC hazardous waste management services in Northridge, California are a cost-effective, safe, reliable and environmentally friendly way for your facility to dispose of trace chemotherapy waste and other bio-hazardous wastes. Our bio-hazardous waste management specialists will work with your organization to create a custom waste disposal plan that will immediately cut costs while streamlining processes.
Dental Waste Disposal in Northridge
We offer a complete waste disposal system specifically for dental waste, which includes contact and non-contact dental amalgam scrap and capsules, amalgam separators, chair side traps and filters, x-ray fixer and developer, mercury and mercury spill kits, lead foil and more.
No more waiting days and weeks! Our customer service staff and medical waste compliance specialists realize the importance of attending to the needs of our customers, and it's not something we take for granted. With on-call staff available 24/7, your concern is our concern.
Glycon is offering a special deal as a gift to our customers in Northridge
Glycon, LLC can handle your medical waste disposal needs with speed and accuracy. Glycon LLC genuinely cares about its customers and is able to deliver the prompt and reliable service that you deserve at a competitive price.
Glycon, LLC ensure our Northridge medical waste disposal clients complete regulatory compliance, proper handling and exceptional customer service. Our staff are well versed with state and federal regulations pertaining to the disposal of bio-hazardous waste, which can often be confusing. We're dedicated to helping you understand these regulations.
Glycon, is offering a special deal as a gift to our neighbors in the Northridge. When you sign a 2-year bio-hazardous waste disposal contract with us, you'll get your first pickup absolutely Free! It's our way of offering thanks to our valued clients and making your first pickup experience even better.
INDUSTRIES WHO USE WASTE MANAGEMENT SERVICES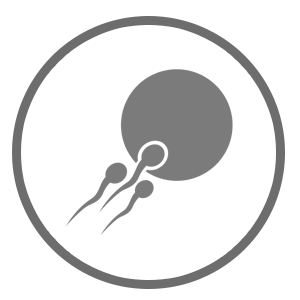 Medical Waste Disposal Services for Northridge and surrounding Cities
Los Angeles County
San Bernardino County
Riverside County
Orange County
Ventura County
Santa Barbara County
Kern County
 Fresno County
San Diego County
Arizona
Northridge Medical Waste Disposal Company